Welcome to Suministros Gomez S.L. your trusted supplier of agricultural machinery, hardware, paints and varnishes in Albacete and La Manchuela.
In our company, we strive to offer a wide range of products designed to meet the needs of the most demanding customers. needs both of professionals as of individuals in various sectors. Our objective is to provide a comprehensive and personalized servicehelping you to find efficient and appropriate solutions for each project or task.
Next, we present our selection of productshighlighting their features and advantages, as well as the needs they can solve for our customers. Get to know all that Suministros Gomez S.L. has to offer and discover how we can become your perfect partner for your projects and activities.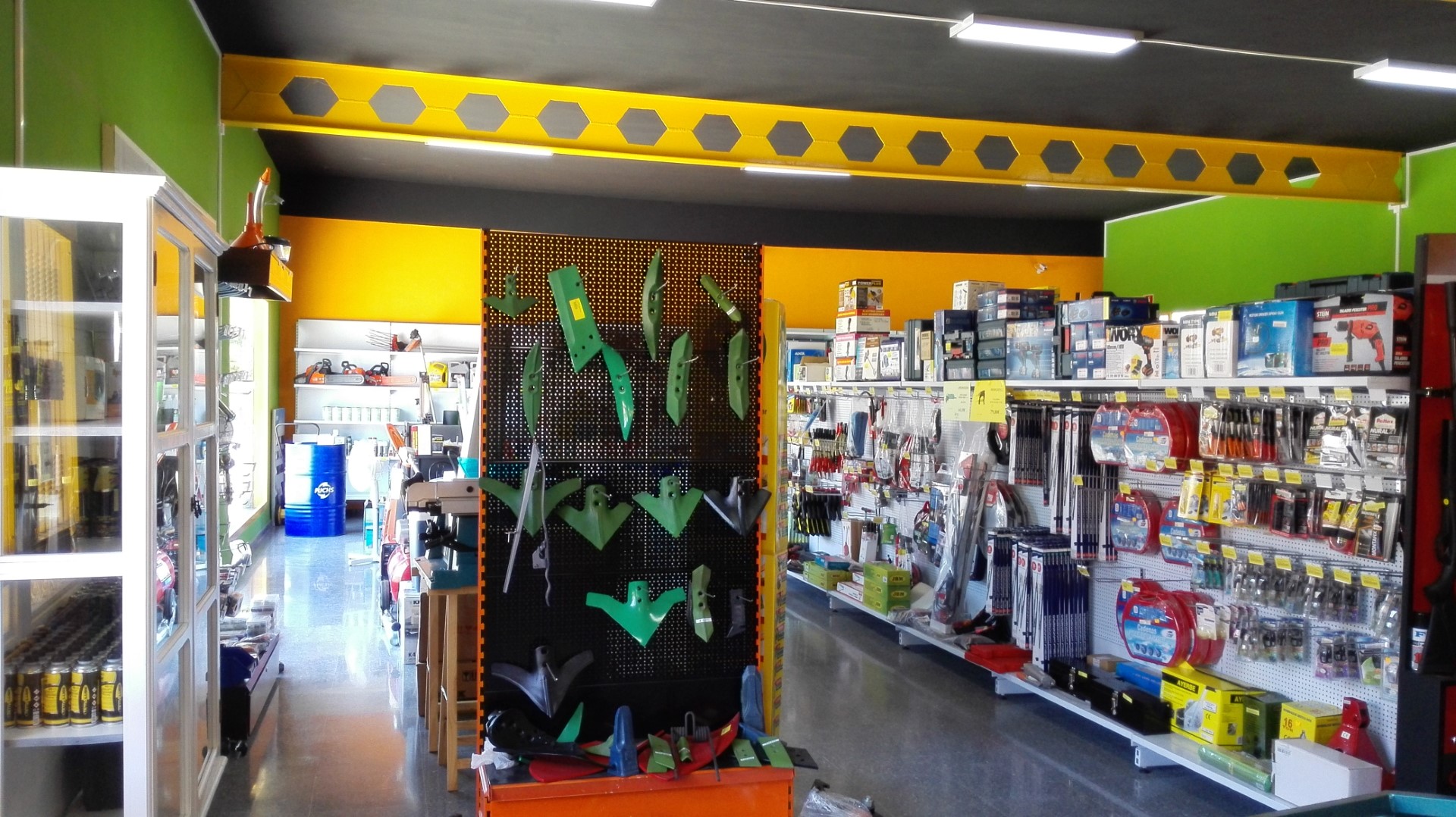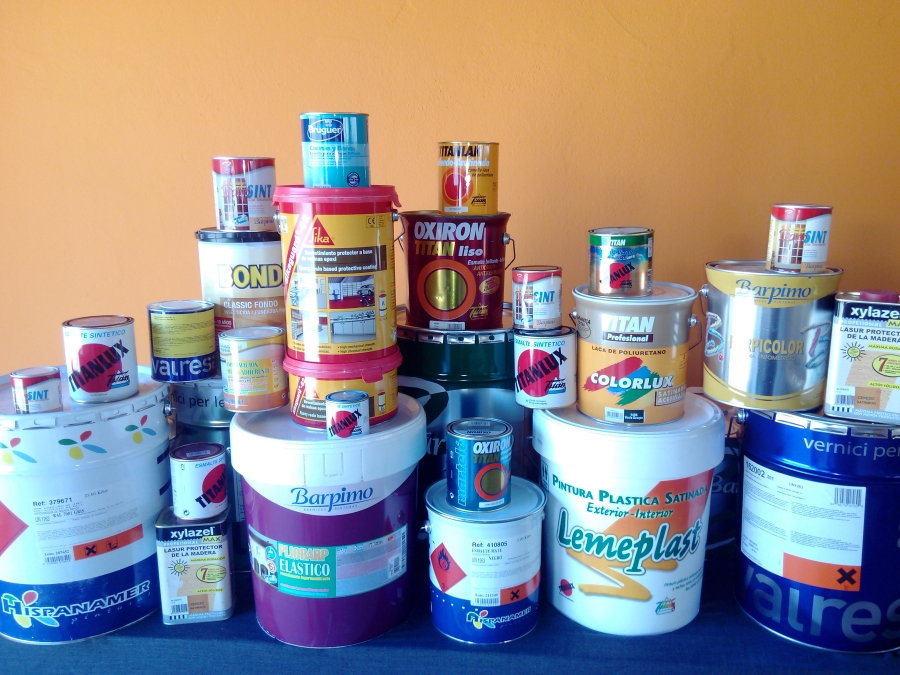 Lacquers, varnishes and paints
Bring your spaces to life
Whether you are a professional painter as if you simply want to renovate your homeSuministros Gomez S.L.'s lacquers, varnishes and industrial and decorative paints offer you a wide range of products. wide range of colors and finishes.
These products can be used to give a resistant finish and aesthetic to surfaces of wood, metal and other materials, protecting them from wear and tear and inclement weather.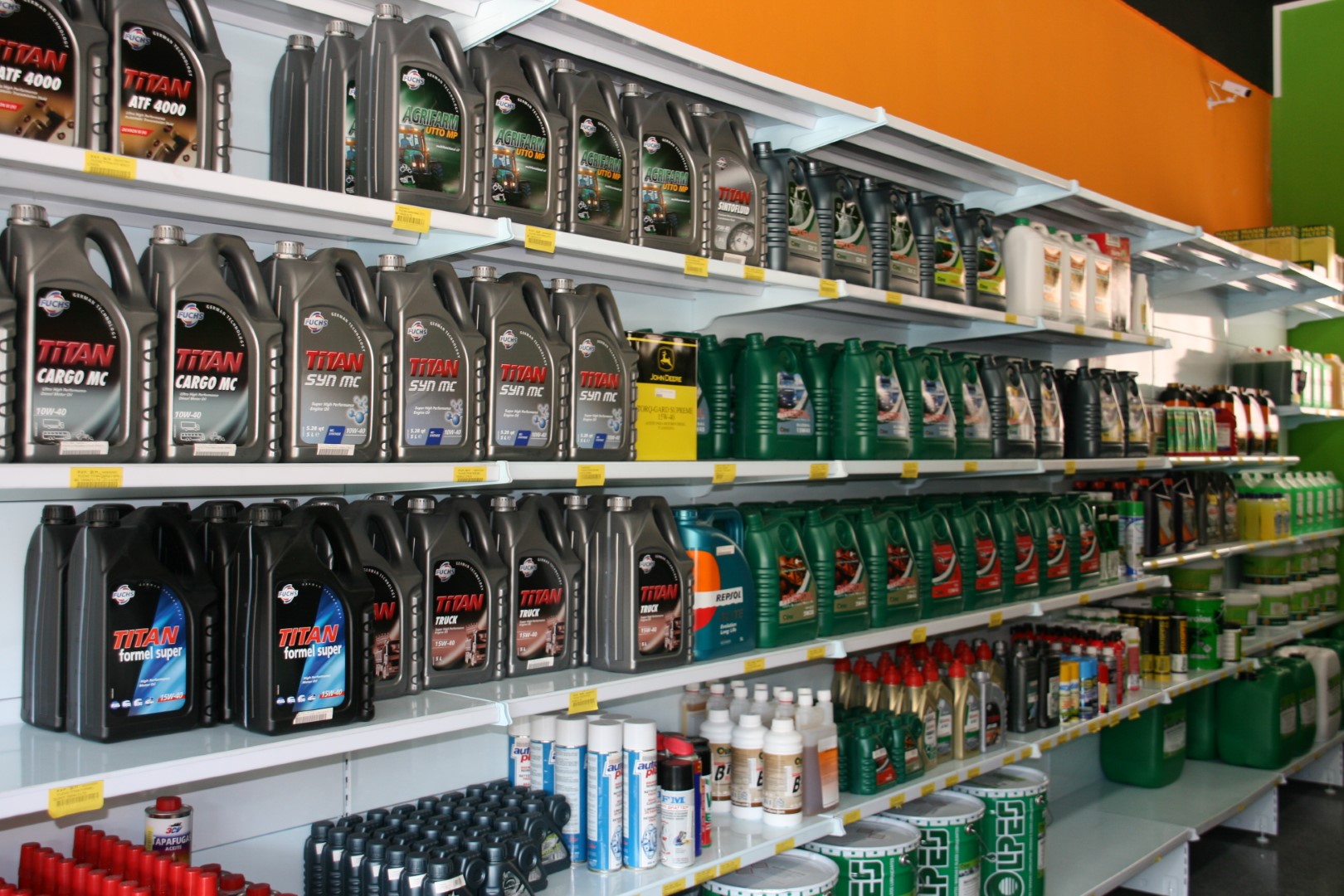 Oils, lubricants and greases
Optimal maintenance for your machines
Suministros Gomez offers a wide range of high quality oils, lubricants and greasesindispensable for maintain machinery and vehicles in good condition. The right choice of these products ensures better performance, prolongs equipment life and reduces maintenance costs.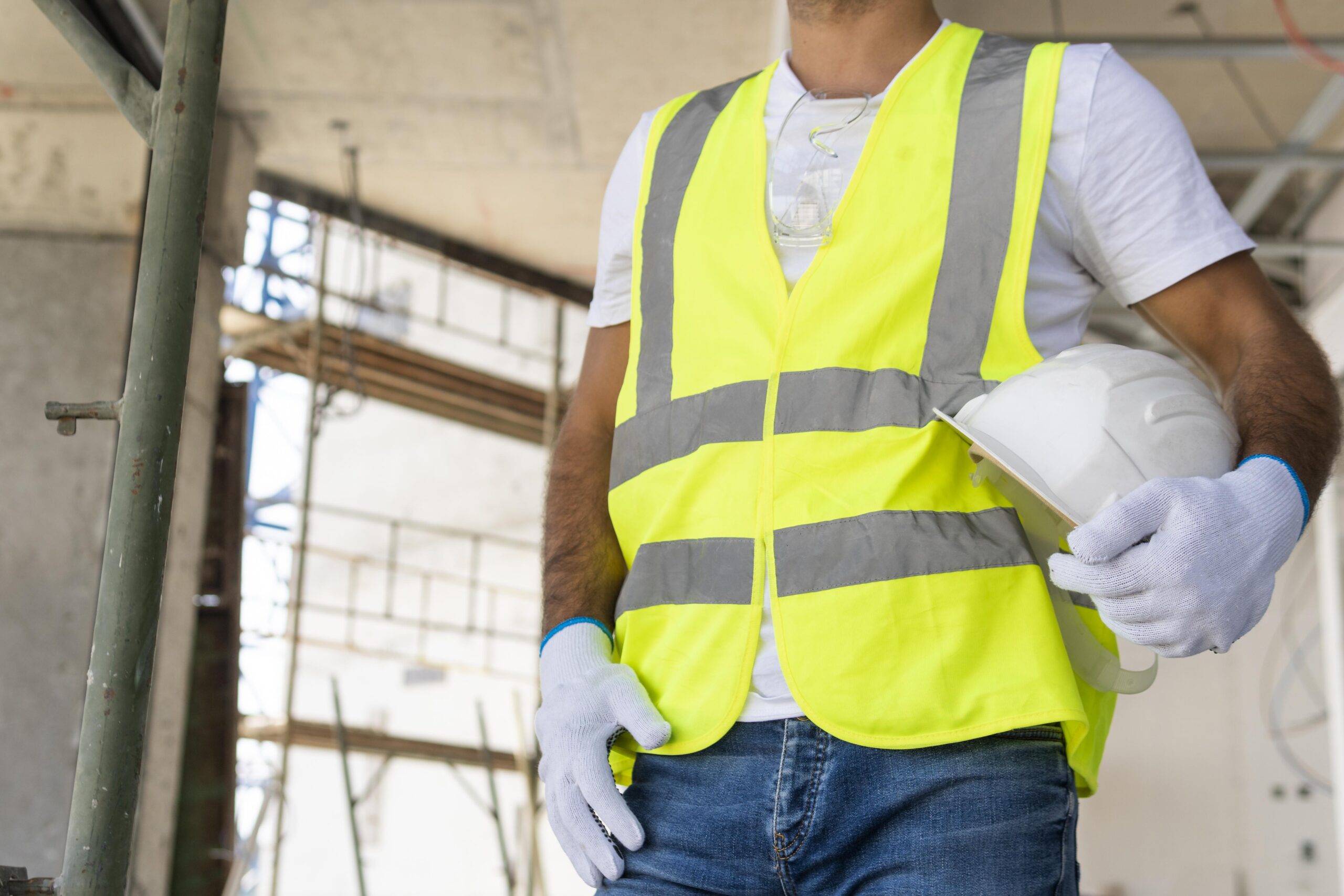 Work clothes and safety material. Screen-printed clothing.
Protection and style at work
Safety at work is fundamental. For this reason, the company offers a variety of work clothes and safety equipmentfrom helmets and gloves to specialized footwear. These products protect the user from accidents and injuriesThe new system allows a comfortable and safe work.
We also offer screen-printed workwearsuch as overalls, T-shirts, caps and vests, ideal for personalizing and promoting the company's identity.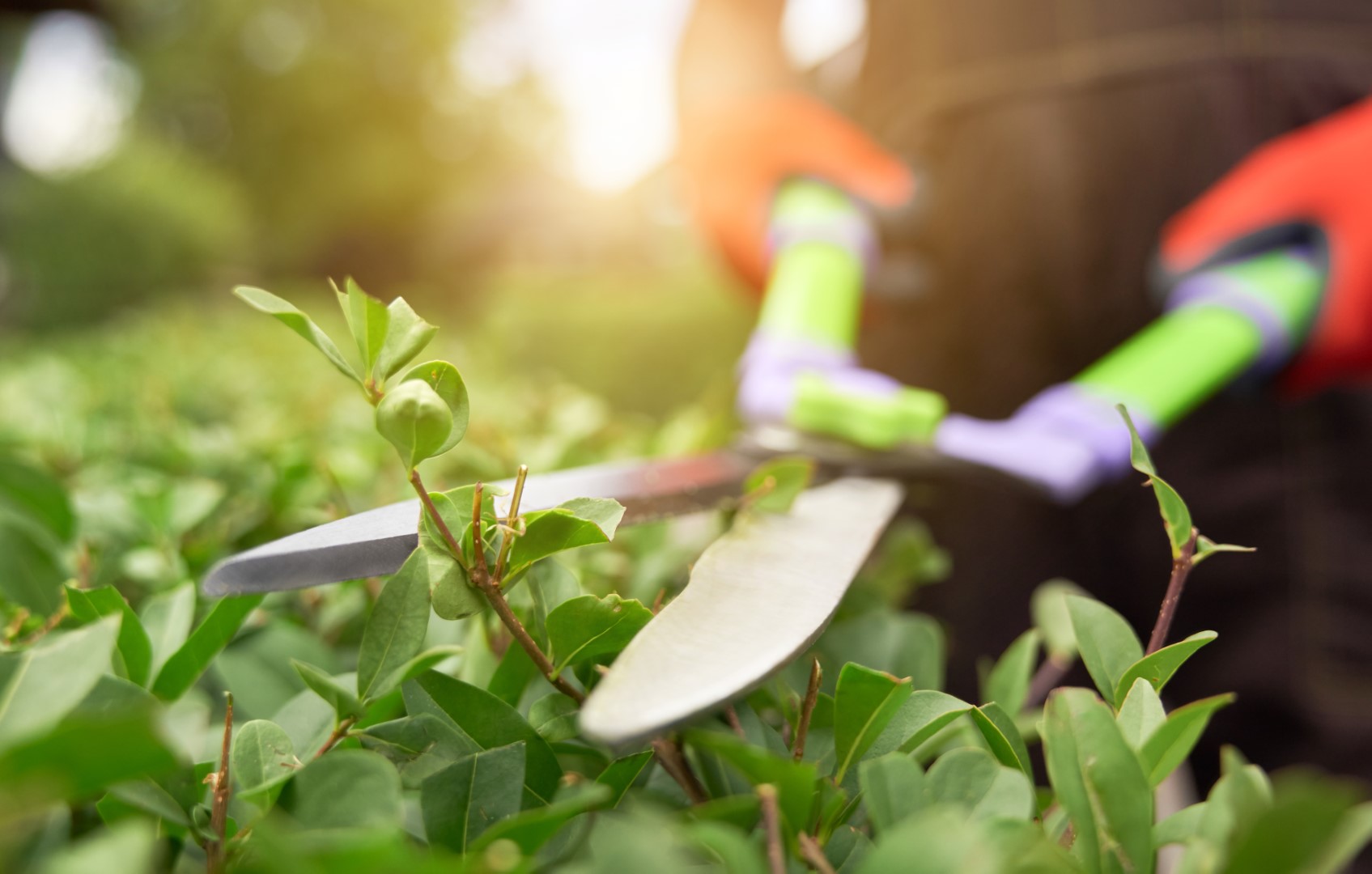 Pruning material and repair and maintenance service
Take care of your plants like a professional
Suministros Gomez provides high quality and durable pruning tools and equipmenteither manual tool as scissors of various sizes or professional power tool.
Having good pruning equipment ensures clean and accurate cuts, which in turn promotes healthy plant growth and prevents diseases.
If a problem arises with your pruning equipment, thanks to our repair and maintenance serviceWe will make it as good as new.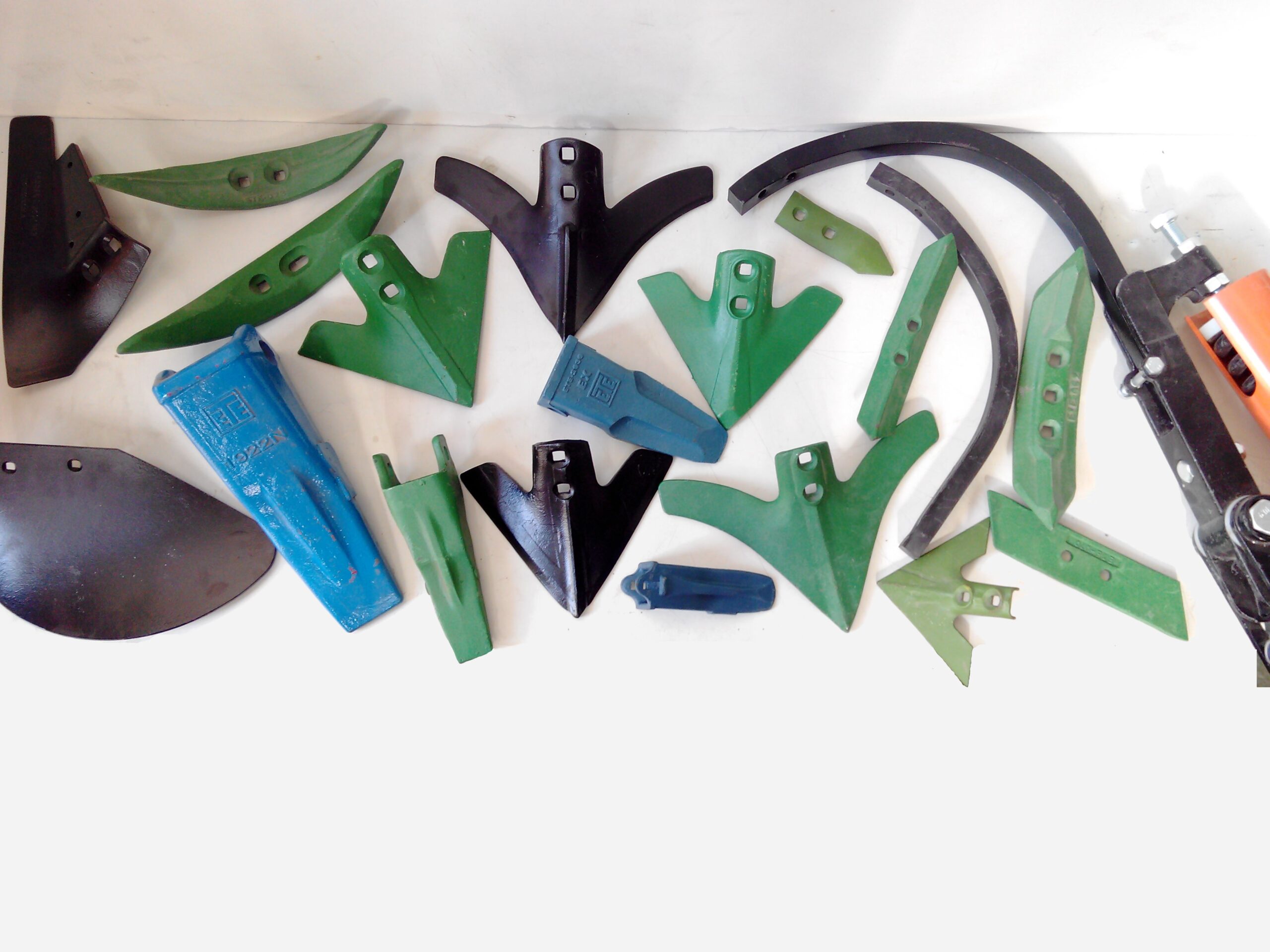 Spare parts and agricultural machinery
Your best ally in farm work
If you work in the agricultural sector, you will know that quality spare parts and machinery is essential to ensure the smooth running of your business. In Suministros Gomez S.L., we count with a wide range of spare parts and agricultural machinery which, according to our customers' feedback, has proven to be reliable and durableThis provides the farmer with greater efficiency in his agricultural work.
If you are looking to buy spare parts and agricultural machinery, Suministros Gomez offers products of the best brands, which guarantees an efficient and quality work in the field.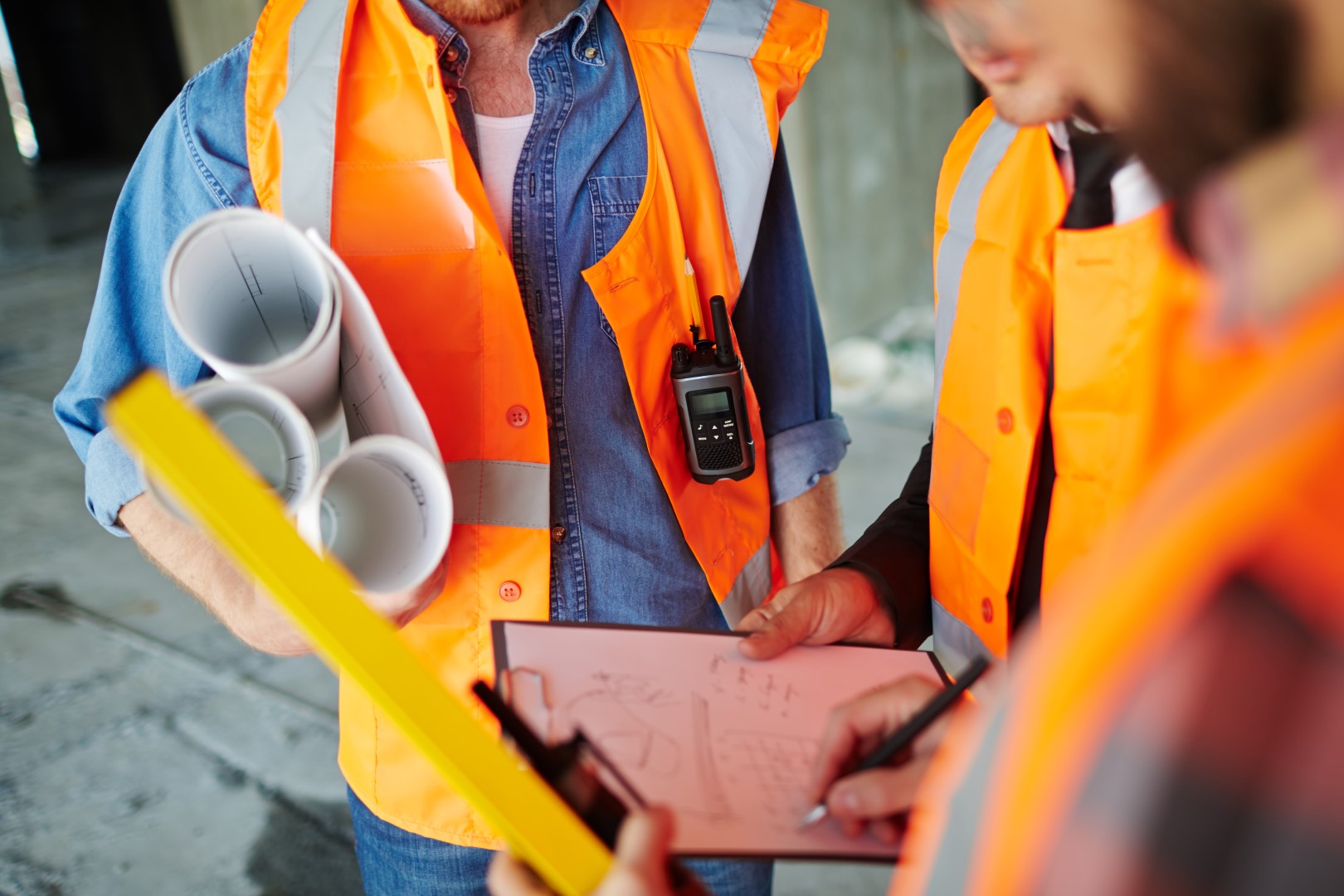 spare parts for civil works
We support your construction projects, both in the public and private sectors.
Suministros Gomez also provides spare parts for all types of tools and elements used in public or civil works., essential to ensure the continuity and efficiency of the works and projects.
Here you will find a wide variety of products and solutions to meet the needs of your construction projects, both in the public and private sectors. Our catalog includes high quality spare parts for heavy machinery, construction equipment and infrastructure systems, ensuring optimum performance and durability.
These products help minimize downtime and maintain a steady workflow in the construction industry.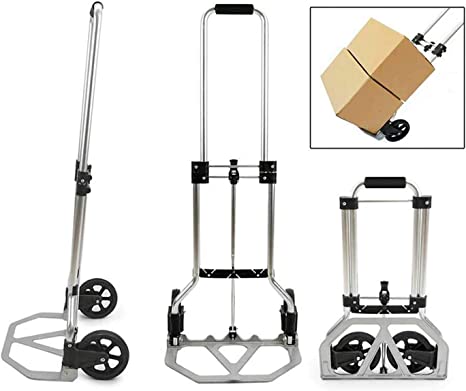 Practical and versatile transport for all types of loads.
The carillos of Suministros Gomez S.L. are a an indispensable tool for the daily transport of materials and tools. in different tasks. They offer a wide variety of models and capacitiesthat are perfectly adapted to different needs, either in agricultural work, construction work or even household chores.
These trolleys or carts stand out for their robustness and durability, which ensures peace of mind that you can count on them for a long time. In addition, their ergonomic design and ease of use make them carrying heavy loads much easier and more comfortable.
If you are looking for a practical and versatile solution for the transport of materials and tools in your work, Suministros Gomez S.L.'s carts are, without a doubt, an excellent option.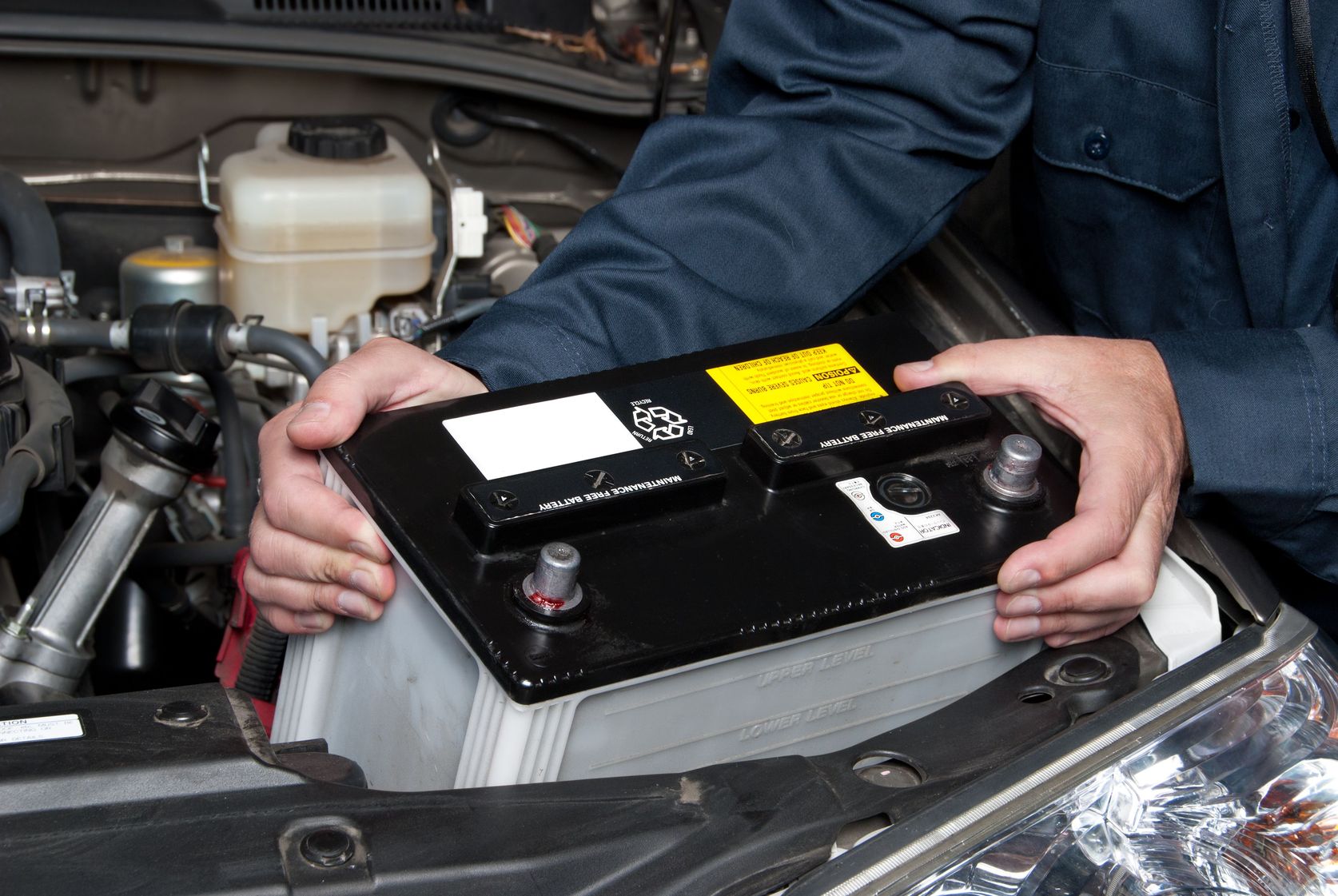 power and durability to keep your vehicle on the road
Suministros Gomez S.L.'s vehicle batteries are an excellent option when you need replace the battery of a car, tractor or other type of agricultural machine. The wide range of batteries they offer is adapted to different vehicle makes and modelsmaking it easy to find the right option for everyone.
The most outstanding feature of the batteries we supply is their high power and durability. These batteries allow the vehicle to start without difficulty, even in adverse weather conditions. In addition, they have a long service life, which avoids the need to constantly change the battery.
For those who are looking for a reliable, powerful and long-lasting vehicle batterySuministros Gomez S.L. is the ideal place to find the option that best suits your needs.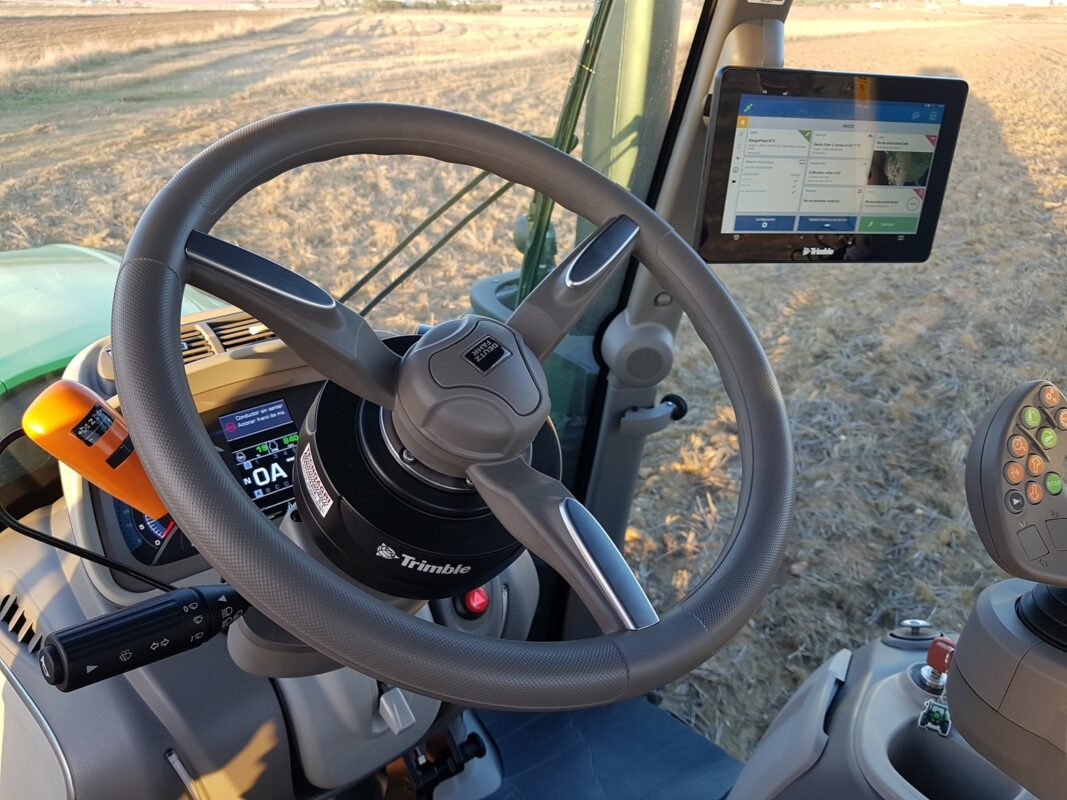 precision and efficiency in agricultural work
The self-tracking GPS systems offered by Suministros Gomez S.L. have become an essential tool for optimizing agricultural work. Thanks to the precision and accuracy that they offer, it is possible to carry out the farming more efficiently and with optimal results.
One of the major advantages of the self-tracking GPS systems that we supply is their ease of use and the wealth of information they provide. These devices save time and effort in tasks, such as sowing or irrigation, by being able to plan and execute jobs with greater precision.
In addition, these systems also contribute to reduce fuel consumption and associated costsThis minimizes unnecessary passes and optimizes the machinery used.
For those looking for improve efficiency and precision in agricultural workThe self-guided GPS systems that Suministros Gomez S.L. offers are an excellent alternative to improve results and save time and resources.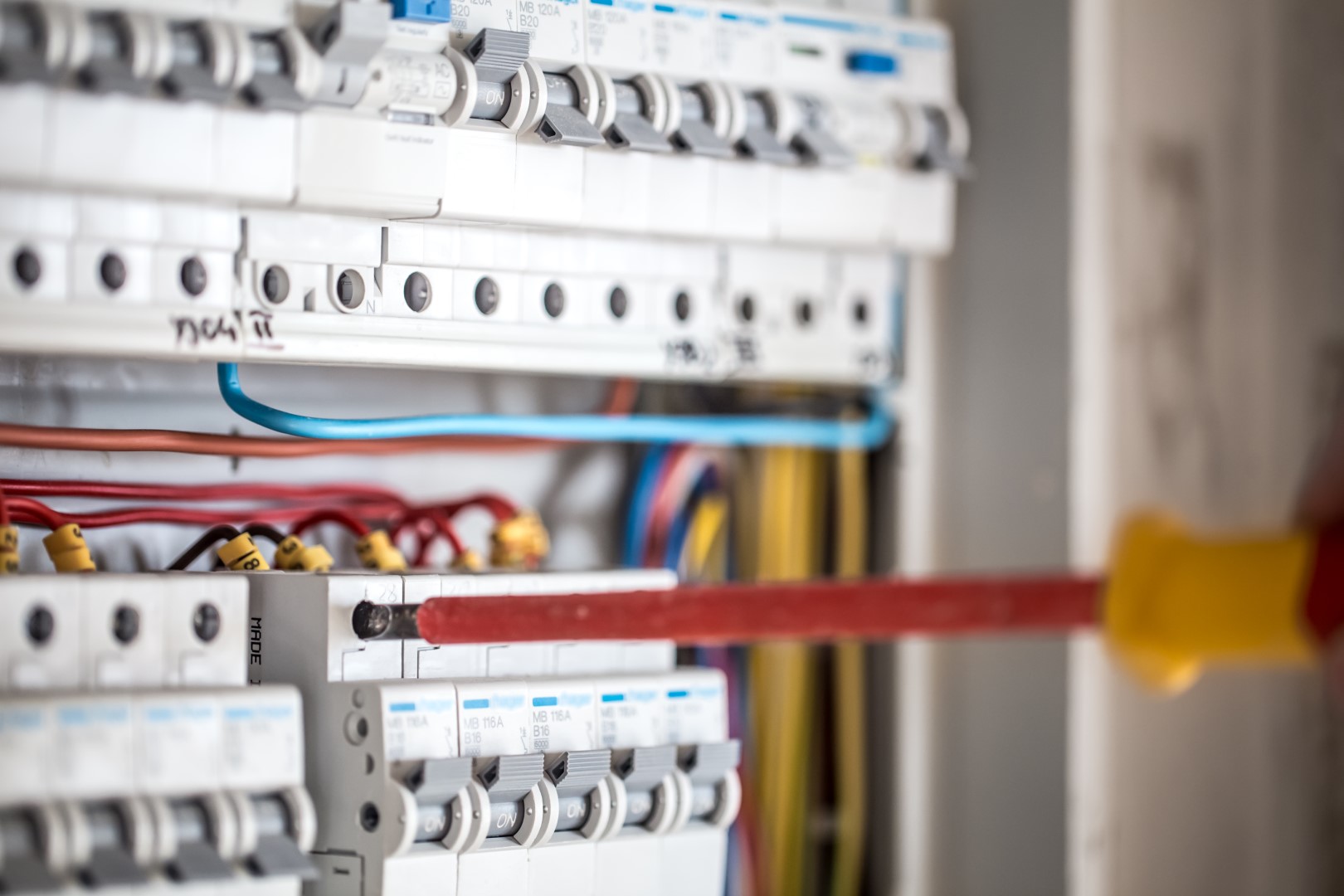 Lighting and solutions for your projects
Whether you are a professional in the electrical sector as if you are looking for materials for do-it-yourself projects at homeSuministros Gomez S.L. has a great variety of electrical material, whether they are tools or elements for electrical installations .
Whatever the project, we have everything you need to carry out electrical work safely and efficiently, obtaining optimal and long-lasting results.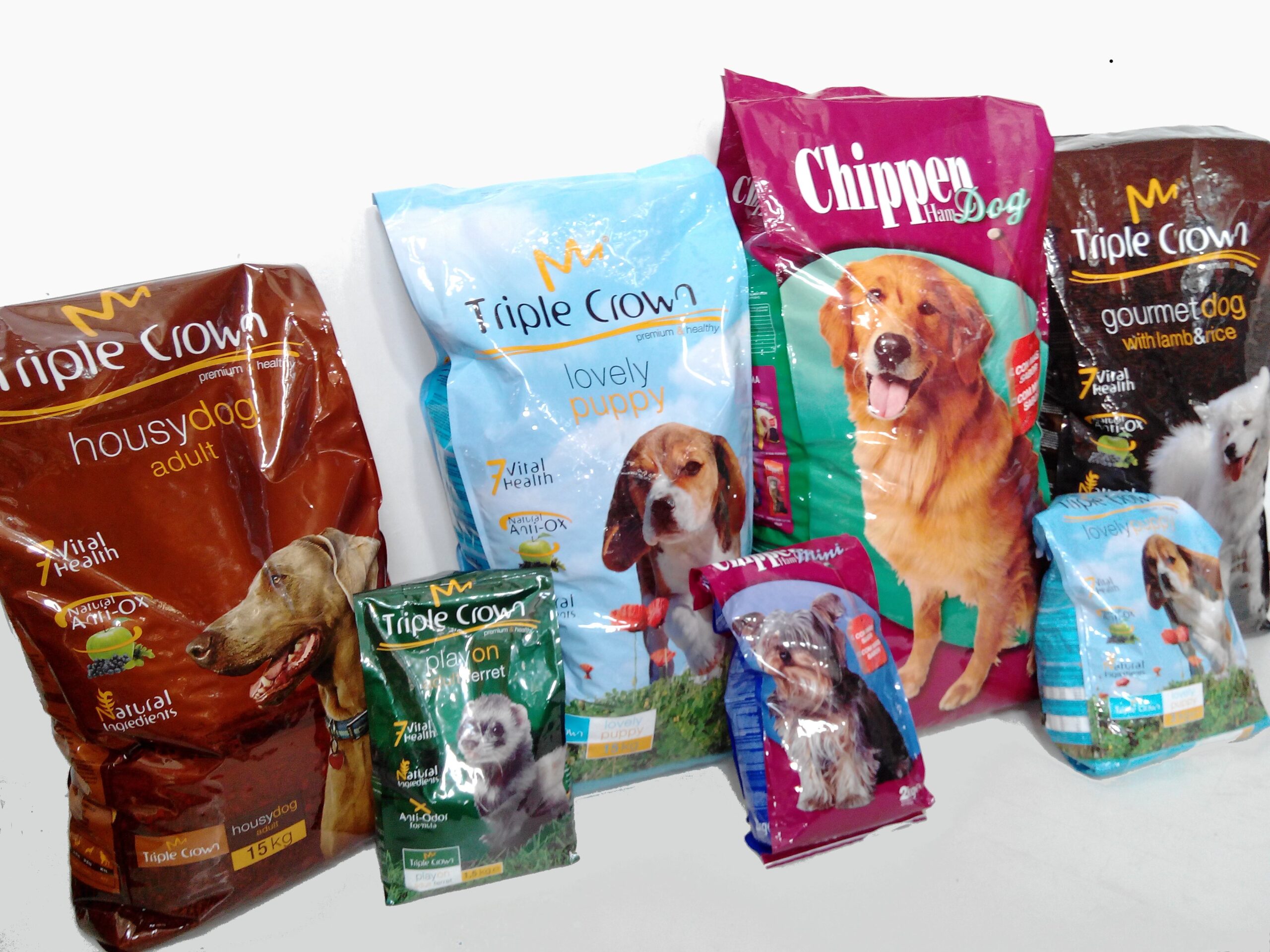 Pet and domestic animal food
The best food for your pets
We offer a large selection of pet and domestic animal foodsproviding quality and nutritious feeds for the care and welfare of your animals.
Adequate nutrition is essential to keep our animals healthy. healthy and energetic pets.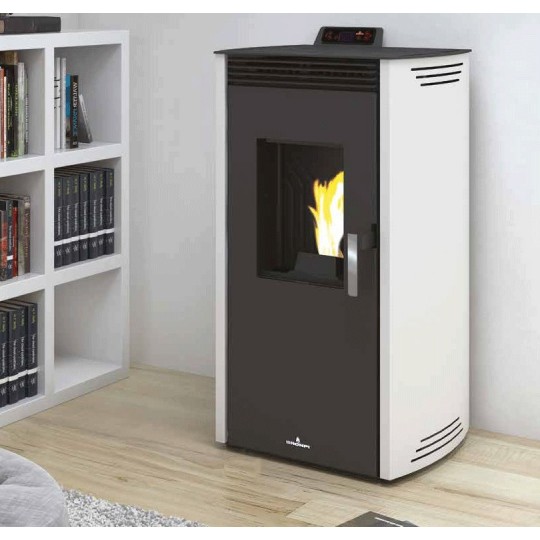 Pellet and pellet and wood stoves. Sale, installation and maintenance
Efficient and environmentally friendly heat
Suministros Gomez specializes in the sale, installation and maintenance service of pellet stovesa solution ecological y economic for heating the home.
These stoves are a sustainable alternative to conventional stoves. They use wood pellets, a renewable and low-emission fuel, and therefore are a excellent heating solution by combining energy efficiency with a reduced environmental impact.
In addition, with our installation and maintenance serviceWe guarantee that your stove will work properly for a long time.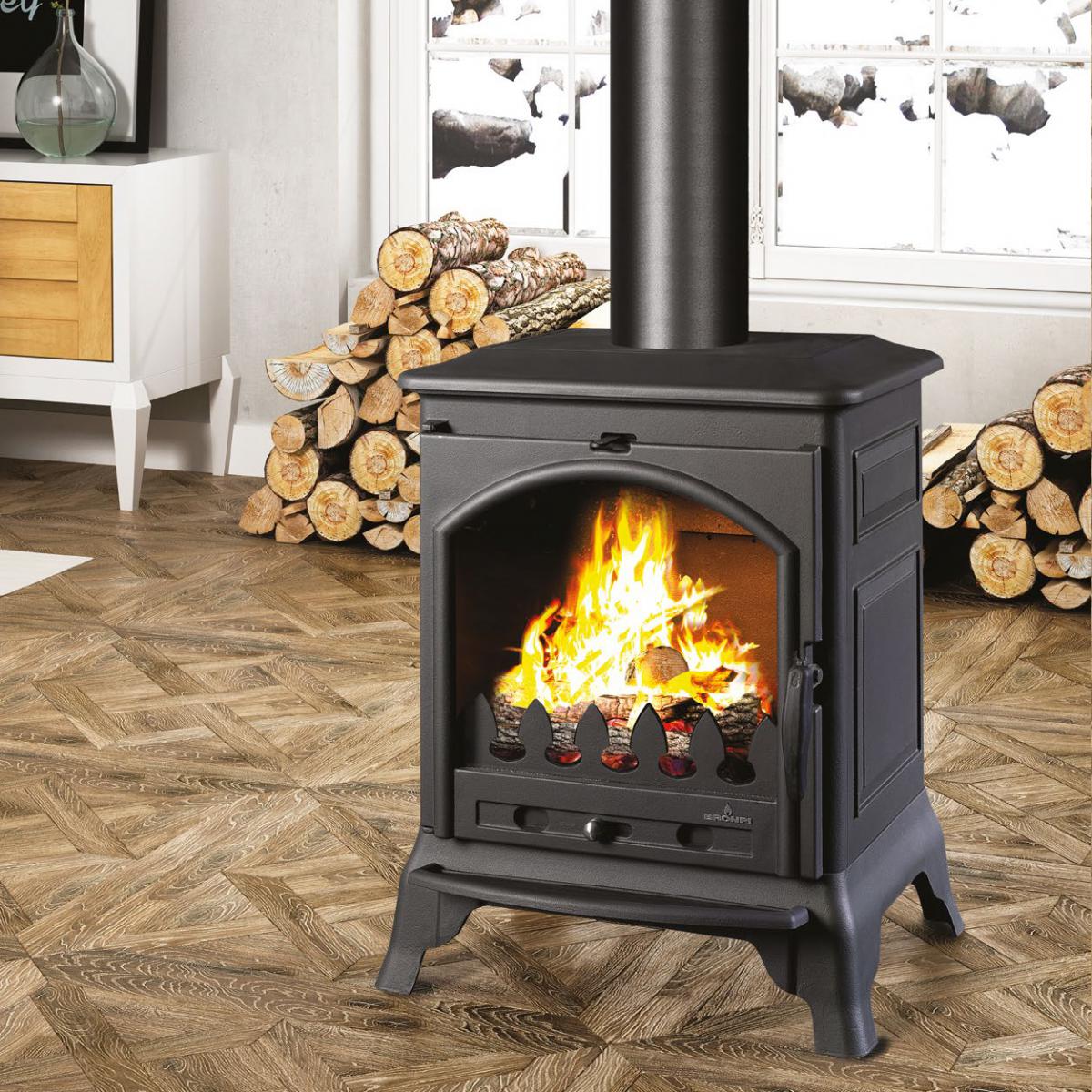 Traditional heating with a modern twist
If you prefer a more efficient heating solution traditional but with today's efficiency and technology.Suministros Gomez S.L. wood and shell stoves are the perfect choice.
In addition to providing pleasant warmth, its design and finish give you a elegant touch to any space.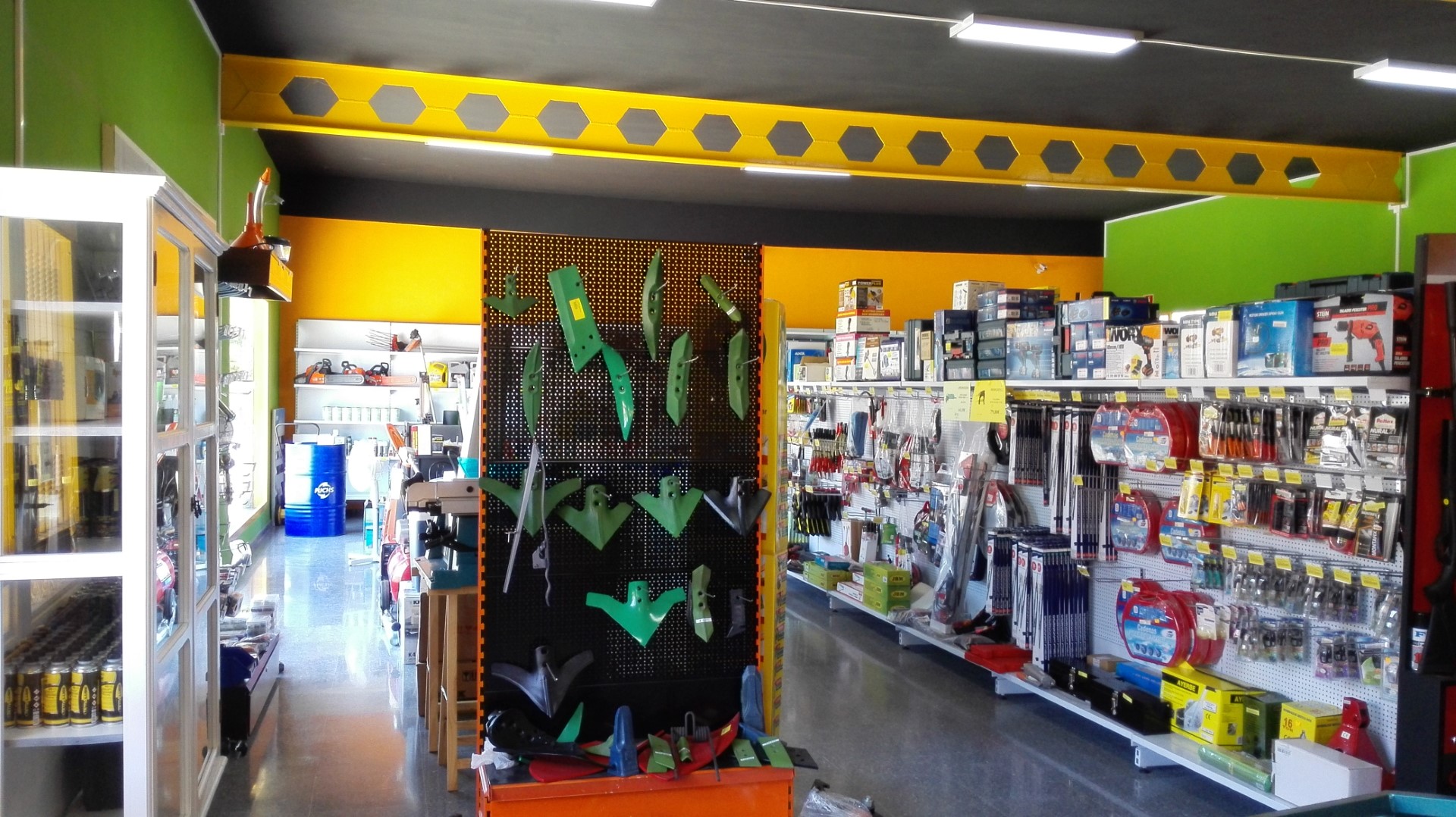 Everything you need for your projects and repairs
Suministros Gomez S.L. hardware store offers a wide range of wide selection of tools and materials to carry out your projects and repairs at home or at work. From screwdrivers or hand tools to power tools such as drills or grinders.
Whatever your needs, you will find what you need in our store.
In addition, we always work with quality products and leading brandswhich guarantees me a good performance and durability.